We spent the weekend doing mooncakes! Hahaha.
Both Mr Pau and myself love to eat mooncakes, and are always fascinated by all the different flavours of mooncakes. We decided to try making some for ourselves. Some weeks before, we made some durian mooncake. The moonies are filled with durian pulp. However, it was a little difficult to get the moonies into the molds. And it was a little disastrous la ;p
Cooking/baking is good, 'cos that makes me understand what goes into the food. If that's unhealthy or fattening, I remind myself to eat less for healthier living ;p
Anyway, for this week's mooncakes, we are happy! Our first time doing the "traditional" snowskin mooncakes, and I think they look pretty good, which exceeded my own expectation.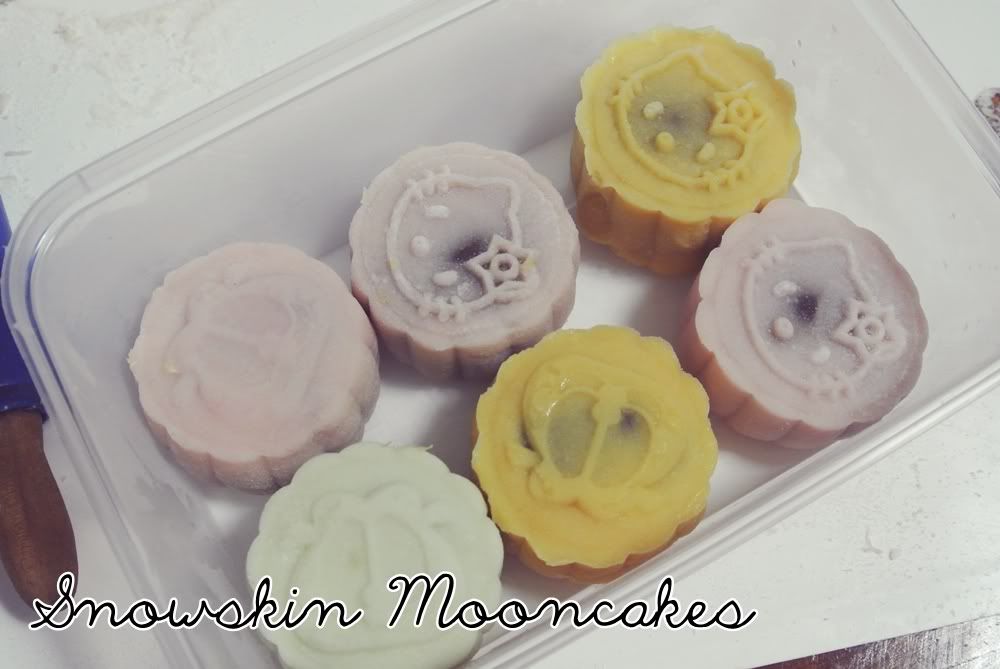 Love the Hello Kitty ones!
The mooncakes are filled with coffee lotus paste - which is not really that sweet, and I like that :) Some of the fillings had peach vodka white chocolate truffle centers, some were filled with semi sweet chocolate bits.
We spent some time practising how to roll them into balls, put them into the mold, and mold them properly. LOL. It helps when I used to see my mother making mooncakes when I was young - I probably remembered how to do certain steps from memory ;p
1st Step:
Prepare the lotus paste by rolling into balls. Put them into the fridge before use to firm them up. Flatted the lotus paste, before we put in the chocolate truffles or chocolate bits.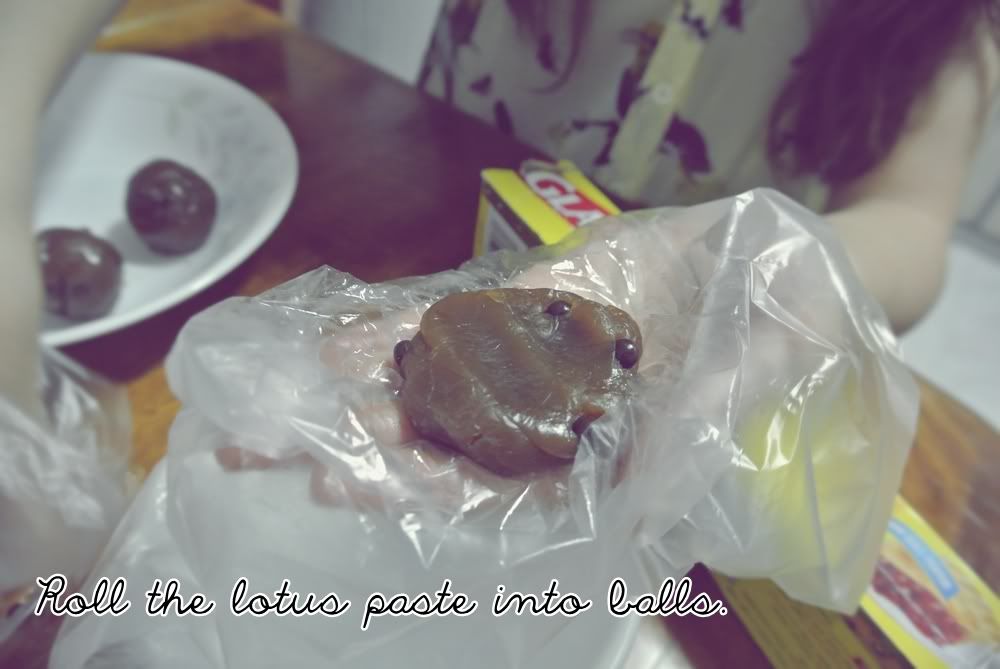 2nd Step:
Prepare the snowskin dough. Put the dough into the fridge for15 minutes before starting to work on the mooncakes.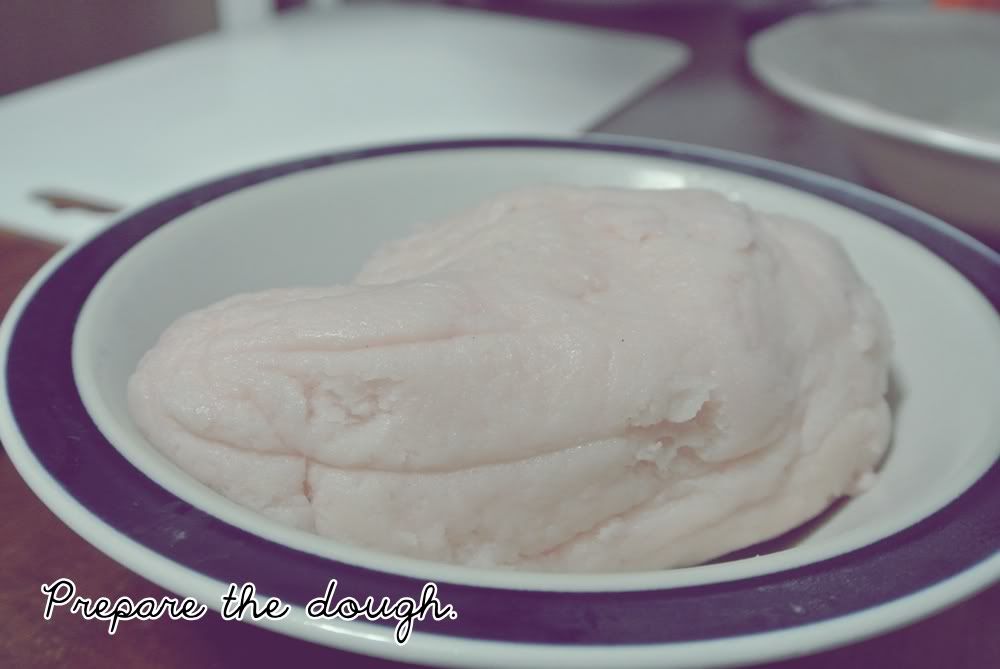 3rd Step:
Flatten and roll out the mooncake dough. Place the lotus paste inside the dough and roll them into a ball. Place dough into the mold and press.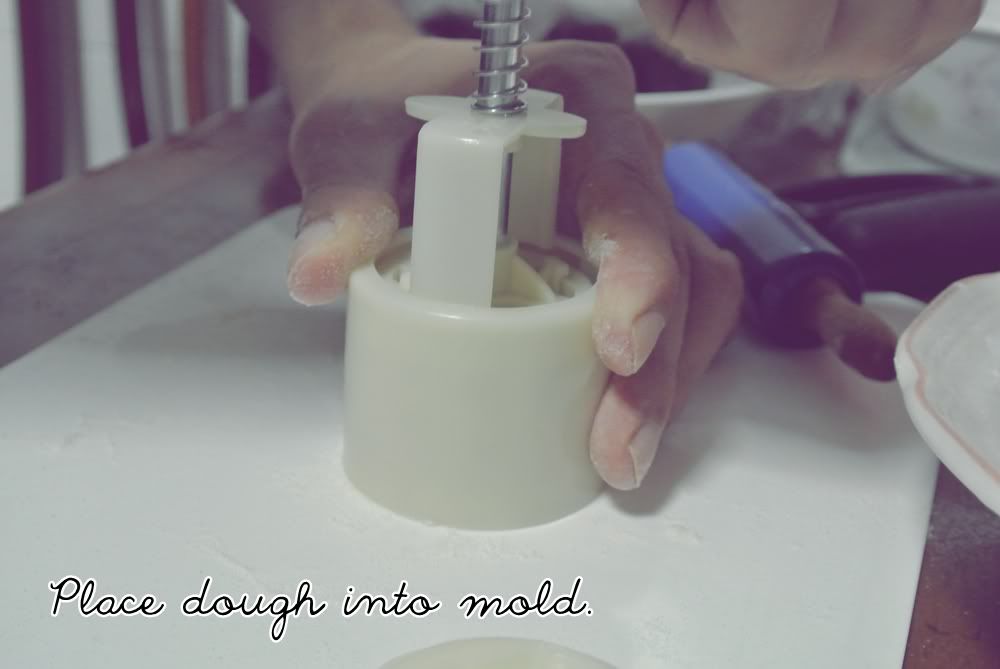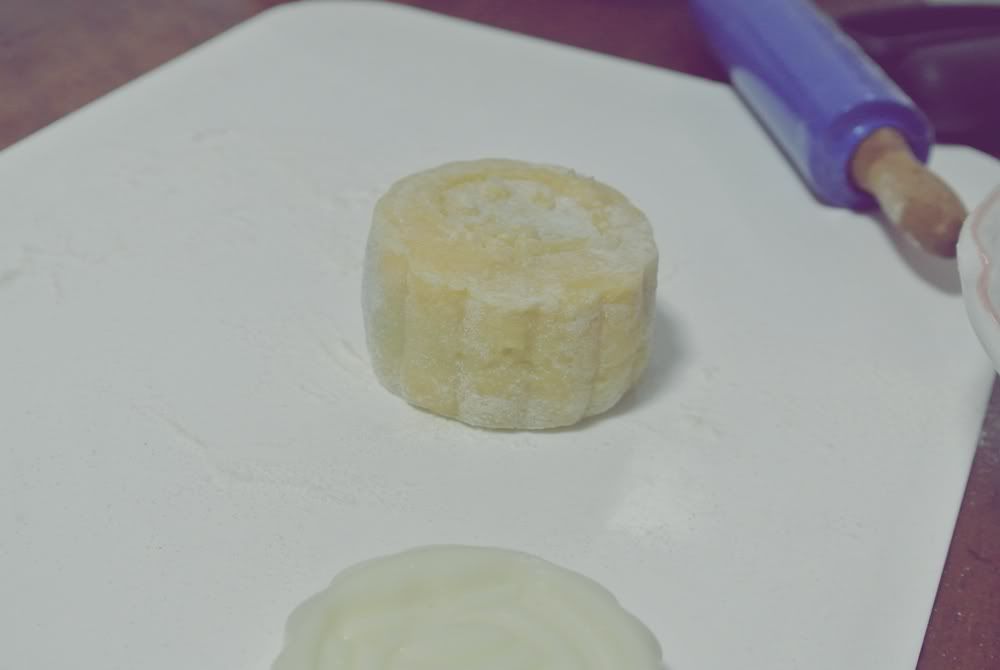 Tadah! Mr Pau's first try.
We made about 30 mooncakes from 1kg of lotus paste. I guess we could make smaller batches of all the different flavours of paste - that would be nice for giveaways :)
Our 2 variation of mooncakes:
This pretty mooncake is made by Mr Pau!
Looking so "pro" ;p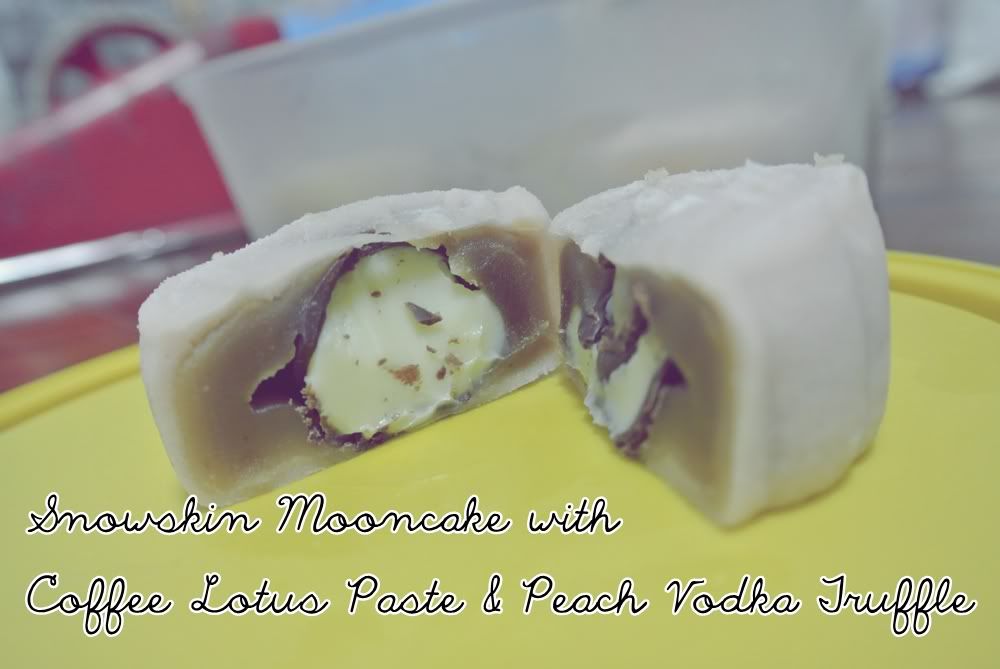 I like that I made the skin so thin!