Had such a fruitful weekend! Mr Pau and I had some couple bonding time, met up with friends for a while, watched Step Up Revolution, cooked and baked. LOL. Seems like my weekend is busier than weekdays ;p
We made a bigger batch of mooncakes and sent them to some friends. So happy with the "final product". One of my friend's friend even thought it was store bought! *Happy Happy*
But of course we could have improved on rolling out of the snowskin, and trying out newer recipe for softer skin ;p
We also went for a mooncake baking class at Bake King, proudly sponsored by Mr Pau. However, I wasn't that impressed with how the class was conducted. I was wondering if it was because of the class size, 10 pax. The instructor didn't gave clear instructions. She frequently would get us to refer to the recipes, but sometimes her instructions were different from the recipes printed. Which got me confused.
Many times I realised I lag behind because I wanted to make the moonies look better. I found ourselves asking around what was the next step. It felt more like home baking, not that professional.
Instead of nice snowskin moonies, the instructor didn't know how heavy the mold can yield, we had to try to gauge ourselves. I remember my moonie was slightly larger cos I fail in estimation always (hahahaha), and she said "see la, greedy" in a joking manner. However I just cannot appreciate her humour throughout the 3 hours ;p
She also didn't really taught us how to do the snowskin the traditional way - how to find out the weight of the moonies from the mold, how to wrap the skin around the filling. Perhaps the class is more for people with experience :)
Operating on a shallow and big mixing bowl makes the butter fly all over LOL.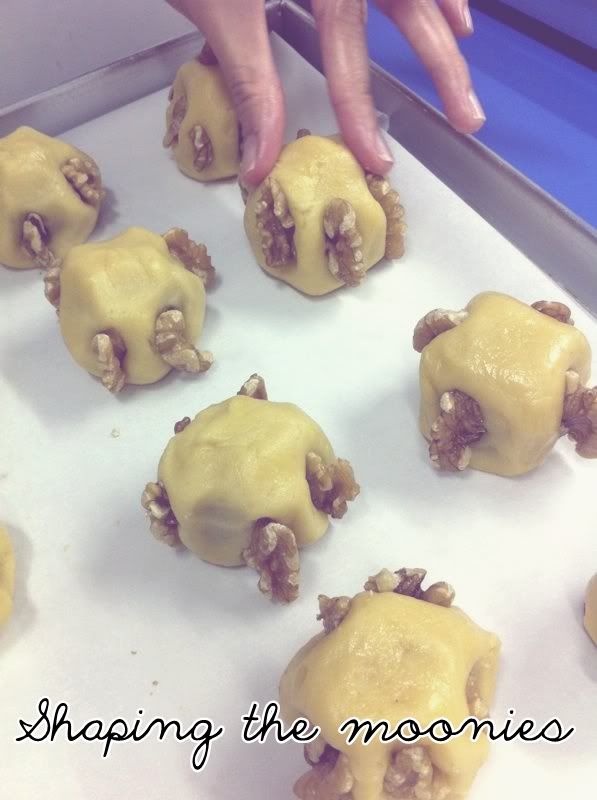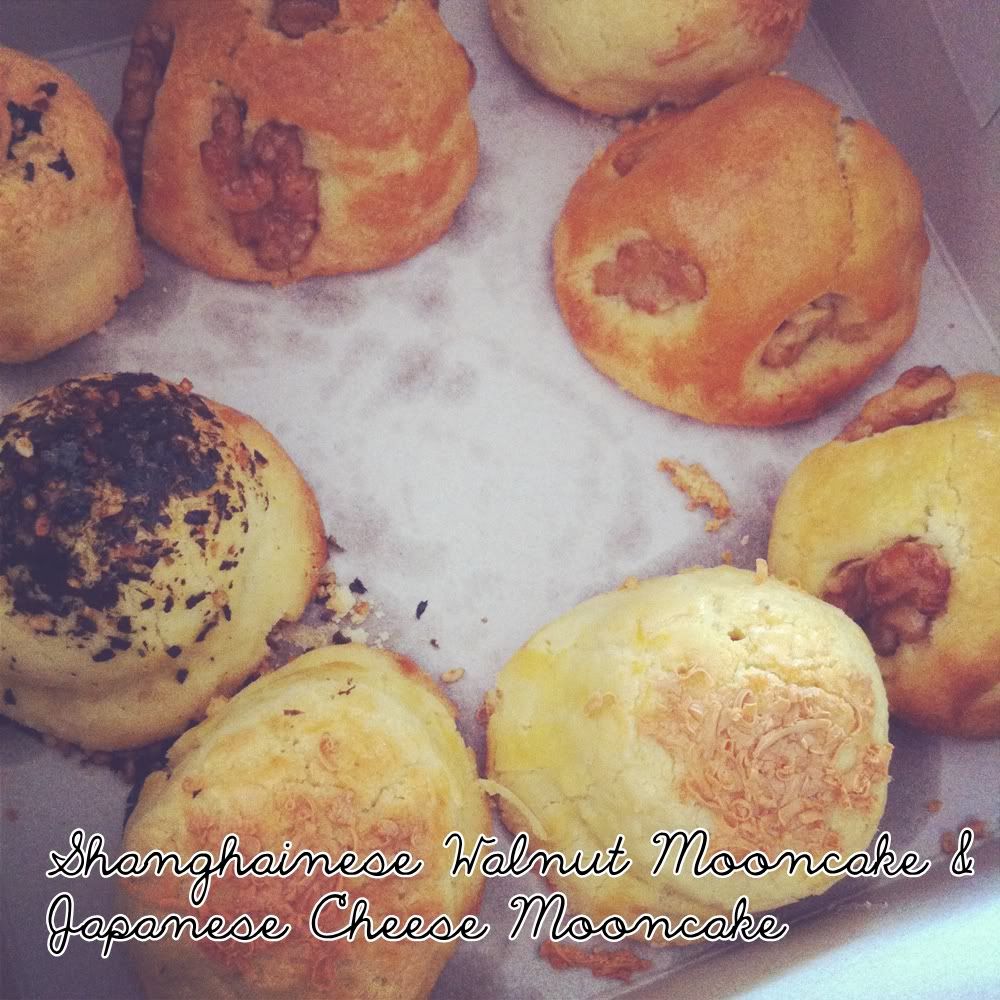 I hadn't been to any baking class before, but I was so disappointed when I realised the moonies we took back are not ours! Sigh... I didn't have time to check out our moonies, and I was desperately looking forward to see how they turn out. The kitchen assistant simply just randomly picked and packed for us in a box.
Of course, you would have guessed it, I won't be returning to Bake King for any other classes :)